Why choose this MBA?
This international executive MBA Energy Transition offers a great opportunity for professionals to gain specialist knowledge in the economic, business, financial and social aspects of energy transition.
This is how you benefit:
Leadership skills for your next career step
With this MBA you gain experience and insight to develop yourself further and lead your company or unit to the next level. You will be able to better anticipate the challenges of the energy transition and prepare for a changing future.
The programme includes a leadership trajectory with a personal coach. You will get an individual assessment of your personal development and training of your management and leadership qualities to help improve your managerial effectiveness.
The energy transition will have a major impact on business for a long time to come. By developing your skills as a manager in this field, this MBA will be a great asset to your career.
MBA title from renowned university
The lectures are provided by senior researchers and experienced energy professionals. The Dutch (NVAO) and international (AACSB, EQUIS) accreditations ensure you will gain a valuable MBA degree. UGBS, which scores consistently high in international university rankings, is among the 1% of business schools worldwide with both AACSB and EQUIS international accreditation. The partnership of UGBS with the New Energy Business School, renowned for its international network in the energy industry, leads to a unique combination of academic and practical knowledge and networking opportunities.
Interdisciplinary knowledge with practical relevance
The unique interdisciplinary approach of the programme is aimed at helping you to enact change and make connections with real business impact.
– We connect fields of knowledge and disciplines to give you in-depth understanding of the interdisciplinary context for successful energy transitions, which have technological, societal, legal, economic, political, spatial and psychological ramifications.
– We connect the old and the new to show you how to design and enable effective and controlled transitions.
We draw connections within and between organisations to show you how to implement internal changes (motivating employees for change) and make change possible between organisations within evolving energy systems.
– Practical relevance is never out of sight: we look at which ideas are potentially successful, and how to implement them by developing new skills, finding new partners, new business models and new ways of financing.
Tailored, part-time and blended set up for international professionals
Participants are guaranteed a personal approach in a small-scale setting by committed teachers. We offer blended learning, online and on location, which means flexibility and customisation to suit your needs. The aim is to gain the latest academic insights and apply them to solve practical cases and problems. The teaching method is based on case-based learning, in which relevant cases and business examples are used from the participant's own working practice. The programme includes six weeks of training on different locations over two years, making it possible to combine it with a demanding job and regardless of where you are based.
Inspirational site visits and networking possibilities
The programme offers you plenty of networking possibilities with other energy professionals. You will get the opportunity to expand your business network and to learn from and be inspired by fellow participants. The six intensive study weeks combine lectures with site visits. You will interact with leading executives in the energy sector and be introduced to energy businesses and organisations.
Programme rooted in energy hotspot Groningen
The region of Groningen is an important energy hub. It offers access to a valuable physical and personal energy network that connects energy producers, suppliers, traders and innovators. The region is currently making a transition from natural gas to other energy sources like hydrogen and renewable energy and is at the forefront of innovation. UGBS and the New Energy Business School collaborate closely with major international energy companies as well as innovative start-ups and research-based educational institutions.
The Groningen area, the birthplace of the European gas market, is known for its expertise in gases. But it has a lot more to offer: the region hosts a Hyperloop test track, is one of the major growth centres of offshore wind in the North Sea, a major physical energy hub for gas and electricity imports and exports, and a major electricity production region. It also boasts leading energy research institutes and is dotted with local initiatives, including advanced pilots in hydrogen and electric transport. You will experience these activities and innovations taking place in the region first-hand.
Intake without obligation, inspirience session, brochure & contact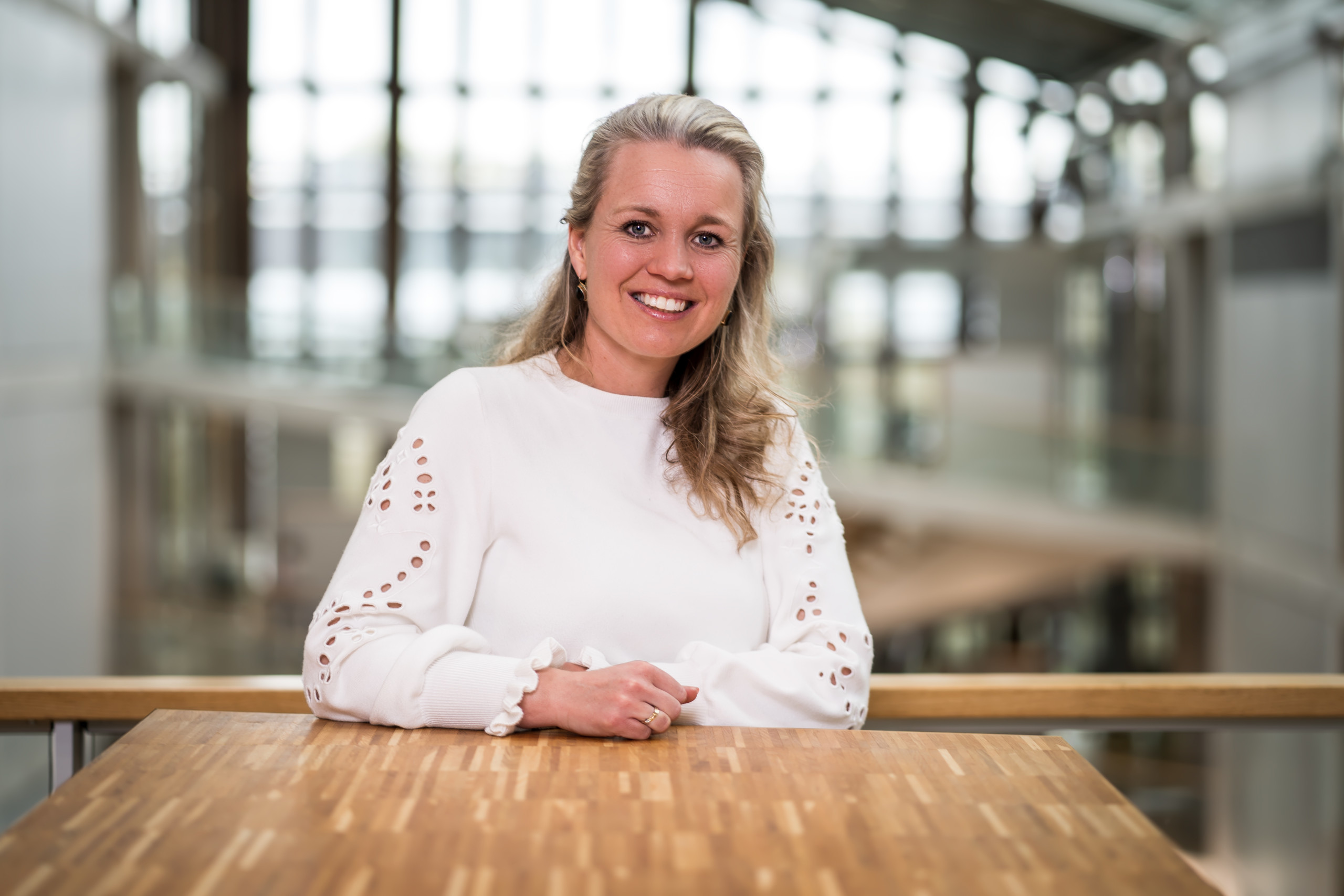 Eline Dietz Account Manager
* You will be redirected to the website of the UGBS for the registration form of the MBA.
The programme is offered in cooperation with: