Executive MBA Energy Transition
For the future change leaders in energy
Climate change and a resulting pressure to reduce carbon emissions challenge the energy sector to change existing energy systems. This calls for leaders with strong management skills, strategic vision and a deep understanding of the business and its socio-economic environment.
Do you see yourself as such a leader in the energy transition? Then your best next career step may be our internationally accredited and personalised executive MBA Energy Transition. No other programme will offer you more practical, interdisciplinary knowledge or a more valuable international network in the energy sector.
The programme is offered by the University of Groningen Business School (UGBS) in cooperation with the New Energy Business School, both based in Groningen, the Netherlands, a hotspot for high-quality research and innovation in energy. It includes stays in other inspiring locations, such as Paris and Berlin.
Intake without obligation, inspirience session, brochure & contact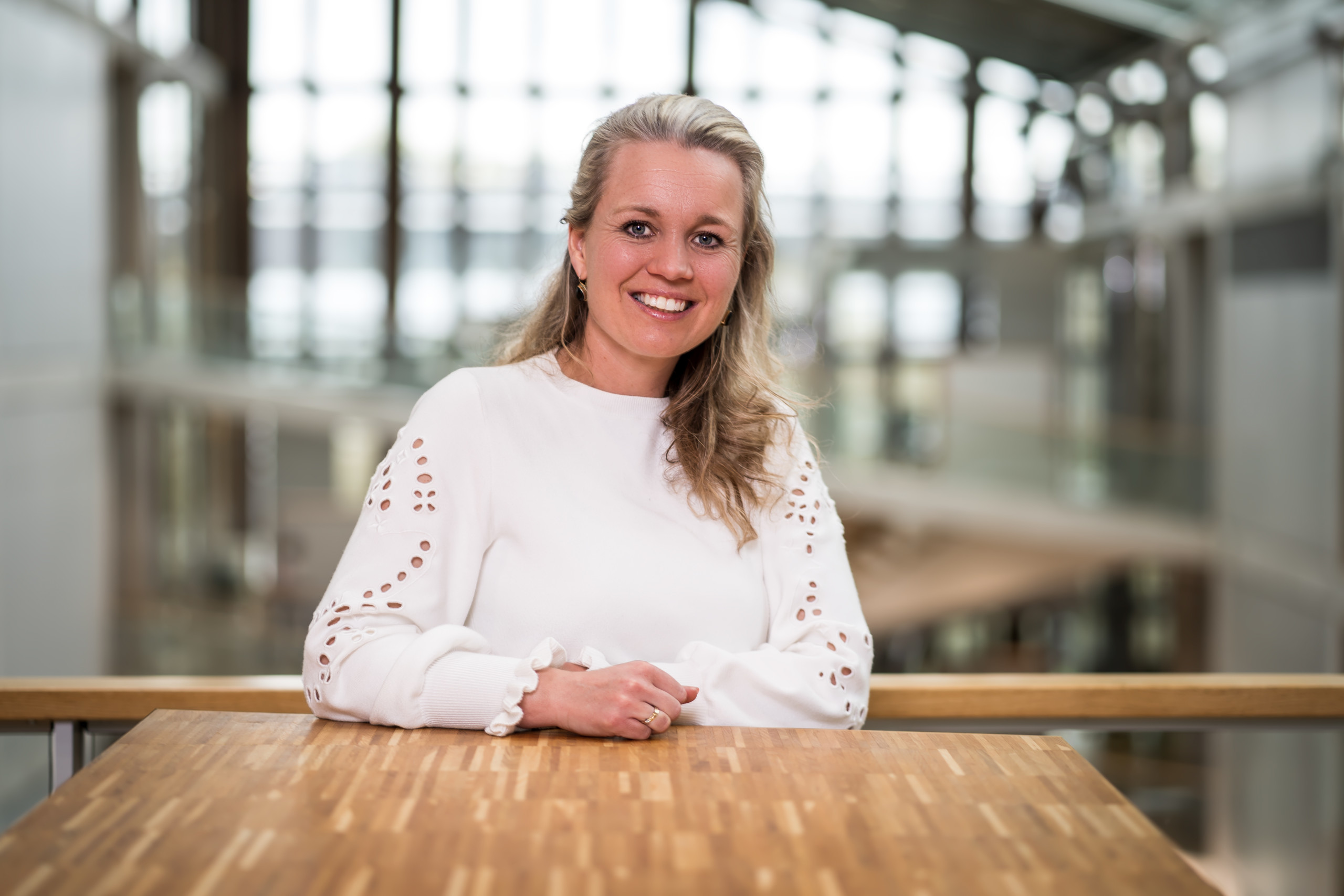 Eline Dietz Account Manager
* You will be redirected to the website of the UGBS for the registration form of the MBA.
"The executive MBA Energy Transition programme provides you with deep insight into the economic and social context of the energy transition, and offers you concrete tools to make better firm-level decisions in organisational design, investment and financing." Machiel Mulder, professor of Regulation of Energy Markets, director Centre for Energy Economics Research (CEER), programme director of the EMBA Energy Transition
"This unique programme caters to aspiring professionals from around the globe who want to accelerate the energy transition. The urgency for that transition is greater than ever, and there has never been a better time to deepen your knowledge and strengthen your skills. Furthermore, through the course you become part of an invaluable network in the international energy sector. While you take much of your education flexibly online, the study weeks take you to inspiring international energy locations where you have a chance to meet with an international group of top experts and innovators." Bert Stuij, Manager National Programmes/Energy at the Netherlands Enterprise Agency RVO & Senior Expert at our business school
The programme is offered in cooperation with: