Why choose this programme?
According to experts, hydrogen can make a significant contribution to industry, mobility and the built environment. The European Union wants to use hydrogen on a large scale and will invest no less than 250 billion euros in it as an energy carrier by 2030 (Hydrogen Insights, McKinsey & Company). Hydrogen will also play a key role outside Europe; it played a role in the last Summer Olympics in Japan. The prognosis is that many projects will be launched in the Netherlands and Europe in the next five years. These projects require the right specialists, specialists who, for the time being, can't be trained or given work experience.
Furthermore, experience is needed in implementing projects, development and implementation of hydrogen in our energy system. Training and retraining is extremely important for this, therefore Brunel and New Energy Business School have joined forces and developed the first accredited postgraduate hydrogen training programme in Europe.
This is how you benefit:
Inspirational site visits and networking possibilities
The course balances online lectures with site visits and in-person soft skills training. The spine of the programme includes visits to unique facilities, one of them being the Shell Hydrogen plant in Rotterdam. The strategic facilities are concentrated in the Netherlands and are integrated comfortably into the programme.
There are many opportunities for networking with other energy professionals. You will have the opportunity to expand your business network, learn from your peers and be inspired by them.
Europe's first accredited post-graduate course in Hydrogen
Brunel and New Energy Business School offer the first, accredited, specialised hydrogen training programme. The programme is accredited by the Centrum voor Post Initieel Onderwijs Nederland (Netherlands Centre for Post Initial Education), the umbrella organisation responsible for the regulation of training that follows on from scientific/higher education or intermediate vocational education and for training within the framework of permanent education. The focus is on hydrogen as an energy carrier, for (energy) professionals with an engineering or legal background.
Programme designed for professionals with a technical or legal background
This programme is ideal for professionals who wish to develop themselves further in their current field of work in technology or law. It lasts eight months and has a workload of approximately 3.5 – 4 hours per week. Lessons are held online as well as on-site, meaning that the programme can easily be combined with other activities.
Unique collaboration between Brunel and the New Energy Business School
The partnership between Brunel and the New Energy Business School is unique. While Brunel is an experienced specialist in the Energy sector, New Energy Business School has 20 years of experience in energy education. This ensures a unique combination of theory, recent developments, practical experience and network.
In addition to generic and extensive specialist skills and knowledge, personal development through soft skills training is an important aspect of the programme. Personal leadership, stakeholder management, advisory selling, influencing, negotiating and presenting are among the soft skills that the training addresses.
Intake without obligation, infosession, brochure & contact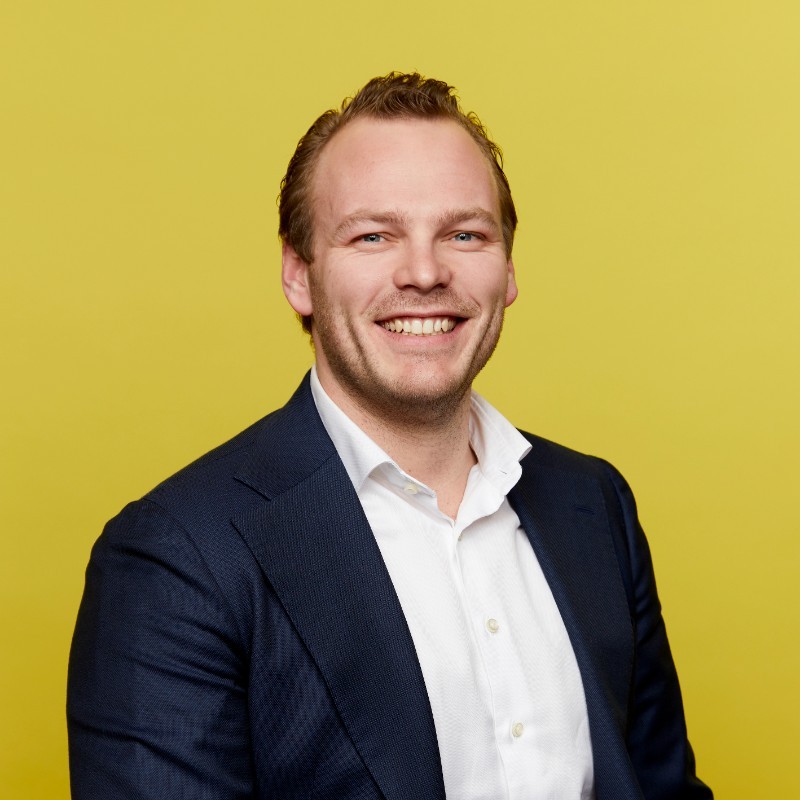 Huub Sturkenboom
This accredited programme is offered in cooperation with: